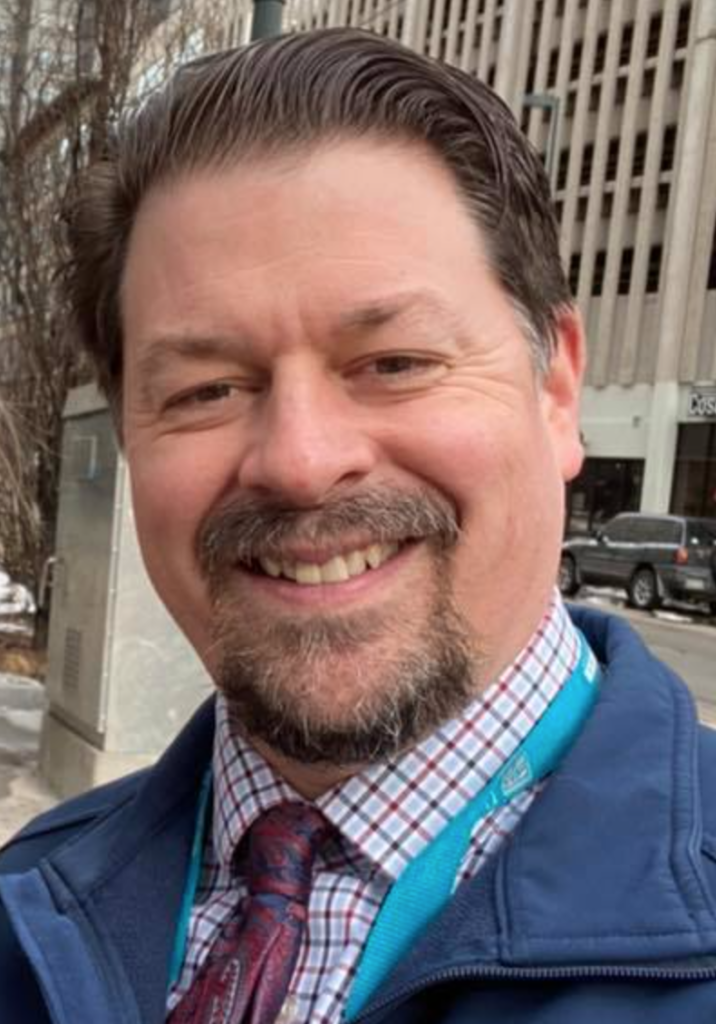 Edward Mathis, PT, DPT is a physical therapist with at Dickinson County Healthcare System, a rural community hospital in Iron Mountain, Michigan.  He practices primarily in the acute care while also seeing patients in the outpatient and home health settings.  He is passionate about incorporating elements of health promotion into his care with emphasis on movement, fuel, sleep, coping strategies while advocating for health facing approaches with his professional colleagues.  He has been instrumental in encouraging early mobility and best practices to ensure patient's undergoing total joint surgeries have better outcomes and quicker return to home times.
In addition to his clinical work, he currently serves on the board of directors for both  the Michigan Physical Therapy Association and APTA Acute Care and is an Elements Ambassador for the Academy of Prevention and Health Promotion Therapies.   He also presented professionally within Michigan on issues including ethics, advocacy, use of outcome measures within acute care.
The following two tabs change content below.
Editor in Chief, PhysicalTherapist.com