About PhysicalTherapist.com
About PhysicalTherapist.com
PhysicalTherapist.com is a collaborative, informational website designed for the physical therapy community. Our owners are physical therapists, well-known and respected members of the profession.
PhysicalTherapist.com exists for the betterment of physical therapists. The original online resource, mechanism for exchange, and forum for ideas, PhysicalTherapist.com strives to improve the community of physical therapy professionals, resulting in enhanced care for patients.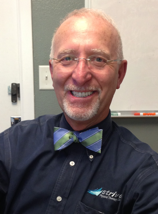 Richard W. Shutes PT, CEO & President
---
Rick is the CEO of STRIVE! Physical Therapy Centers of Ocala, Florida; a multi-site practice specializing in orthopedics, sports, hand care and occupational health. In addition, Rick is the CEO of Strive! Pain & Spine Center , an integrated physical medicine practice. He is CEO of Great Northern Rehab, a rehabilitation service and management company in Ironwood, Michigan, and CEO of GNR Health Systems, an orthopedic design and national-distributor of rehabilitation and fitness products .
Rick is also the owner of a family of physical therapy and disability-related websites including: SelfCareCentral.com, HandicapRides.com and SelfCareExchange.com
Rick has been actively involved in the APTA for over 45 years and has served on the board of directors in both Michigan and Florida. Rick has been active in the area of healthcare policy and regulation, on both a state and national level, and has been a a lecturer on the topic of healthcare system design and reimbursement. He is also a founder of the Physical Therapy Business Alliance, and an advisor to the Workers' Compensation Research Institute.
Rick is an avid sailor, downhill skier, writer, photographer, singer and guitar player. When he is not in one of his offices, you might find him sailing on Lake Superior, or in some far-flung part of the world.
Laurence N Benz PT, DPT, OCS, MBA, MAPP
---
Dr. Benz is the President/CEO/Founder of PT Development LLC, a Kentucky-based private equity fund with operating holdings in: physical therapy, healthcare consulting, education, occupational medicine, medical trustee and receivership, pharmacy, and information technology.  He was also the founder of Kentucky Orthopedic Rehab Team (KORT), a private practice outpatient physical therapy provider with over 30 clinics in Kentucky and Southern Indiana, which he sold in 2007.
A developer of numerous entrepreneurial businesses, he is nationally-recognized for his expertise in private practice physical therapy, education, and marketing. In 2012, he received the Robert G. Dicus Award, the highest achievement award in private practice physical therapy. In 2006, he received the Gallup Healthcare Award for Excellence in Healthcare and was a U.S. Ernst and Young Entrepreneur of the Year Finalist.
Dr. Benz's professional specialties include: Industrial/Occupational Injury and Prevention, Managed Care, Electromyography/Nerve Conduction Studies, Strategy, Health Outcome, and Socioeconomic/Reimbursement Issues.
He is a frequent contributor and principle in the largest blog in the physical therapy profession.