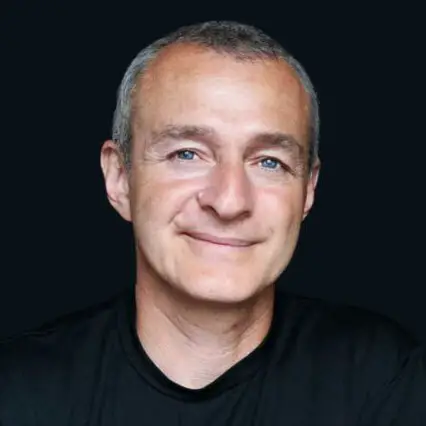 FEATURED CLINICIAN: Anthony Maritato, PT
Anthony Maritato, PT, MSPT, is a licensed physical therapist and co-founder of Total Therapy Solutions, a private practice outpatient physical therapy business that focuses on a comprehensive approach to health and wellness. Anthony earned his Bachelor's degree in Kinesiology from Pennsylvania State University in 2000 and went on to obtain his Master's degree in Physical Therapy from Florida International University in 2006.
Anthony first discovered his passion for physical therapy during an internship at a YMCA-based outpatient clinic, where he watched physical therapists help his mother recover from a frozen shoulder. This experience inspired him to pursue a career in physical therapy, which led to a position at a hospital-owned outpatient clinic. However, Anthony's ambition and innovative ideas quickly outgrew the restrictions of a hospital owned clinic, prompting him to establish Siesta Key Personal Training in May 2001 with the help of his savings and a loan from his mother.
In April 2002, Anthony expanded this business by partnering with a talented physical therapist, who would later become his wife. Together, they founded Total Therapy Solutions LLC as an all-cash practice before eventually becoming a Medicare contracted provider and joining additional insurance networks. Despite their clinical expertise, Anthony and his partner struggled with the business aspect of their practice's growth and sought to improve their knowledge and understanding of business.
In 2003, Anthony applied to and was admitted to the Florida International University physical therapy program. Juggling his postgraduate education with the demands of growing Total Therapy Solutions, LLC, Anthony and his business partner were able to grow the business to three clinic locations. 
In June 2006, the couple decided to move to Ohio, get married, and open a new clinic in Middletown, OH in December. By August of the following year, they had opened their second Ohio location and were operating a total of five clinics across two states.
Since then, Anthony has become an experienced speaker and educator, having presented at the American Physical Therapy Association's Academy of Geriatrics on topics such as physical therapy, private practice development, and Medicare billing. He is the founder and contributing author of www.ChoosePT1st.com and has been featured in publications such as RunnersWorld, GQ, and WomensHealthMag. Anthony teaches therapists how to contract with Medicare, how to bill for therapy services, and how to grow their private practice. Anthony was also recognized in 2020 as a Top 40 Physical Therapy Influencer of Business & Industry by UpDoc Media. 
"My goal is to give back to the profession I love in unique and innovative ways." – Anthony Maritato, PT
The following two tabs change content below.
Editor in Chief, PhysicalTherapist.com