Welcome, What Can We Help With?
EDUCATION
Information for those looking to start a career in Physical Therapy, studying towards a degree, or are already practicing in the profession.
INFO ON CEU'S
JOBS
Looking for a job? Want to re-located and looking to find your perfect employment? View our Jobs area and see the largest resources for PT, OT and SLP Jobs. Post your resume too!
BROWSE JOBS
FORUM
Interact, discuss, post and more. PhysicalTherapist.com has the largest forum community in our industry. Check out our new and popular topics. You can even start a discussion yourself.
START READING
CLINICS
PhysicalTherapist.com is proud to announce a new PT Clinic Directly full with features! Find Physical Theraphy clinics based on practices, practioners, location and more.
SEARCH CLINICS
SCHOOLS
Are you looking for a Physical Therapy School? Want to get more information on what a school has to offer and how to get in contact? Use our School Directory to search Physical Therapy Schools!
FIND PT SCHOOLS
ARTICLES
Read articles dedicated to Physical Therapy and Fitness. These articles are provided by our author Jeff Gilliam, PhD, PT. Read this series, interact and share!
VIEW THIS SERIES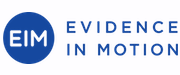 FEATURED WEBINARS & PRODUCTS
How To Sell ANYTHING! [Webinar]
Do you know how to authentically connect with your audience in order to better help them make the right purchase?


WATCH NOW
6 Crucial Local SEO Mistakes You Are Making: And, How To Fix Each One [Webinar]
We proudly offer a detailed website and SEO audit which gives you specific metrics and action steps on how you can boost your website ranking, build your search engine relevancy to the precise audiences you wish to reach, and become more easily found by your ideal prospective customers.
LEARN MORE
The Physical Therapy Job Market Primer
The Physical Therapy Job Market Primer is a game changing success accelerator for soon to be graduating PTs/PTAs, New Grads, and even seasoned clinicians in the midst of a career change. The Primer covers topics such as: Understanding The Job Market, When/How/Where To Apply For Jobs, Building Your Resume, Nailing That Interview, Negotiating Your Salary, Making The Most Of Your 1st Year, and Personal Branding: A Micro-Primer.
So, if you're worried about how to best launch your career, pivot, or if you're staring at a low-ball offer — the Primer covers it all! Click on the button below, learn more, and listen in on some amazing success stories!


Learn More About A Strong Launch To Your Career