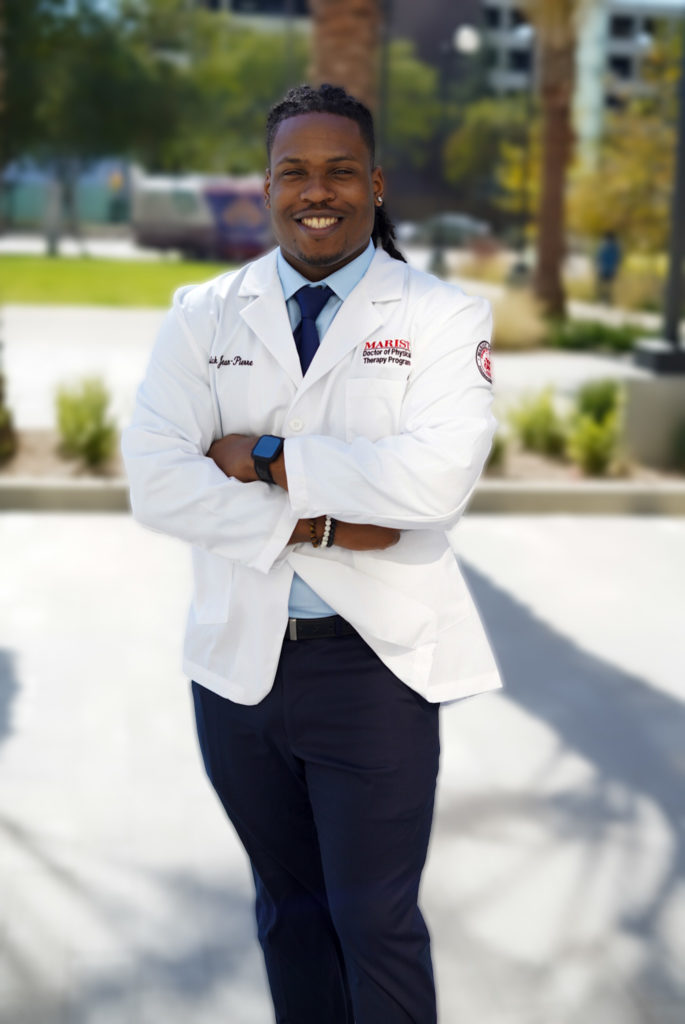 My name is Ulrick Jean-Pierre I've recently graduated from Marist College with my Doctorate degree in Physical Therapy in the fall semester of 2021. I graduated from Kean University in 2017 with a Bachelor of Arts in Biology. I was also a student athlete who played four years of NCAA Division III football at Kean. During my time competing on the football field, I earned the 2015 "Cougar award" which is awarded to the player who made a major impact on the field during their first year starting. I earned the 2016 "TJ Deheny academic award 3.0 or higher" which is presented to the player with the highest GPA on the team during the football season. I also, lead my team to back-to-back ECAC championship bowl wins during the 2015-2016 season, earned NJAC all-academic team for the 2016 season, and was inducted into Kean 2017 Scholar Athlete Chi Alpha Sigma class.
During my time at Marist College, I've had the opportunity to return to Kean and become a special guest speaker where I educated undergraduate students on the process of getting into PT school. Also, I had the opportunity to present my Capstone presentation to my alma mater high school based on the Think first organization for prevention of concussion, traumatic brain injuries, and spinal cord injuries.
I've played sports all my life and have dealt with multitude of injuries during my career. My time spent in the athletic training room is what had led me to pursue the career of physical therapy in order to get athletes back to the sport they love the most. I enjoy going to the gym and participating in many activities during my free time. I've recently started picking up new hobbies like long boarding, biking, playing pickle ball, and hiking. I enjoy the great outdoors and plan to travel across the world to see it all. 
I recently passed the NPTE this February and my main interest is to work in outpatient orthopedics and sports medicine. Also, thanks to a great clinical rotation while I was in school, I've found a new passion in hospital acute care settings which I plan to work per diem in the future. 
Musculoskeletal interest: ACL, Meniscus, Ankle, and Shoulder rehab.
Neuromuscular interest: Concussion, TBI, and Vestibular rehab.
The following two tabs change content below.
Editor in Chief, PhysicalTherapist.com