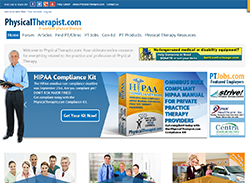 PhysicalTherapist.com
PhysicalTherapist.com is the largest website that is dedicated to the Physical Therapy professional. We offer articles, information, forums, new content and services directed to PT Practitioners, clinics and more. There are tens of thousands unique users every month. Become an advertiser on the largest PT related website.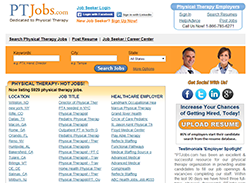 PTJobs.com
PTJobs.com is the largest online job site for the Physical Therapy profession. There are thousands of listed jobs with many users. This site is very popular for companies posting jobs and for professionals looking for a PT job. This site is a favorite for PhysicalTherapist.com advertisers.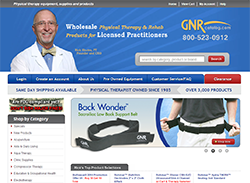 GNRCatalog.com
GNRcatalog.com is the online website for GNR Health Systems, Inc., a leading supplier of quality Rehabilitation, Fitness and Physical Therapy products for over 26 years. This website is great to include into our online network, as you reach clinics and practitioners in the industry who want to see what you have to offer.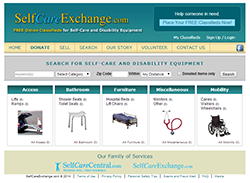 SelfCareExchange.com
SelfCareExchange.com is a free online classifieds website for Self-Care and disability equipment. This site is growing daily and has a very strong consumer base. Imagine advertising to people who already want to see what you have to offer to help them or a loved one. A great reach in the consumer side of the PT industry.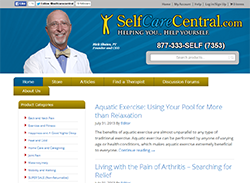 SelfCareCentral.com
SelfCareCentral.com offers knowledge and expertise to assist consumers in making more informed decisions related to health and fitness products. This website is made for the consumers who have questions about what might be wrong with them or to talk about the products to best help them. A great resource to reach the consumer.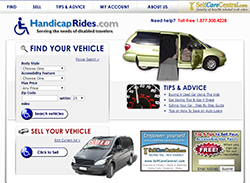 HandicapRides.com
HandicapRides.com is a consumer-based website that helps users find vehicles that cater to their disability. This website is very popular with all consumers, not just ones in the Physical Therapy genre. As the website grows, both consumers and professionals are using this website to find vehicles, interact and more.