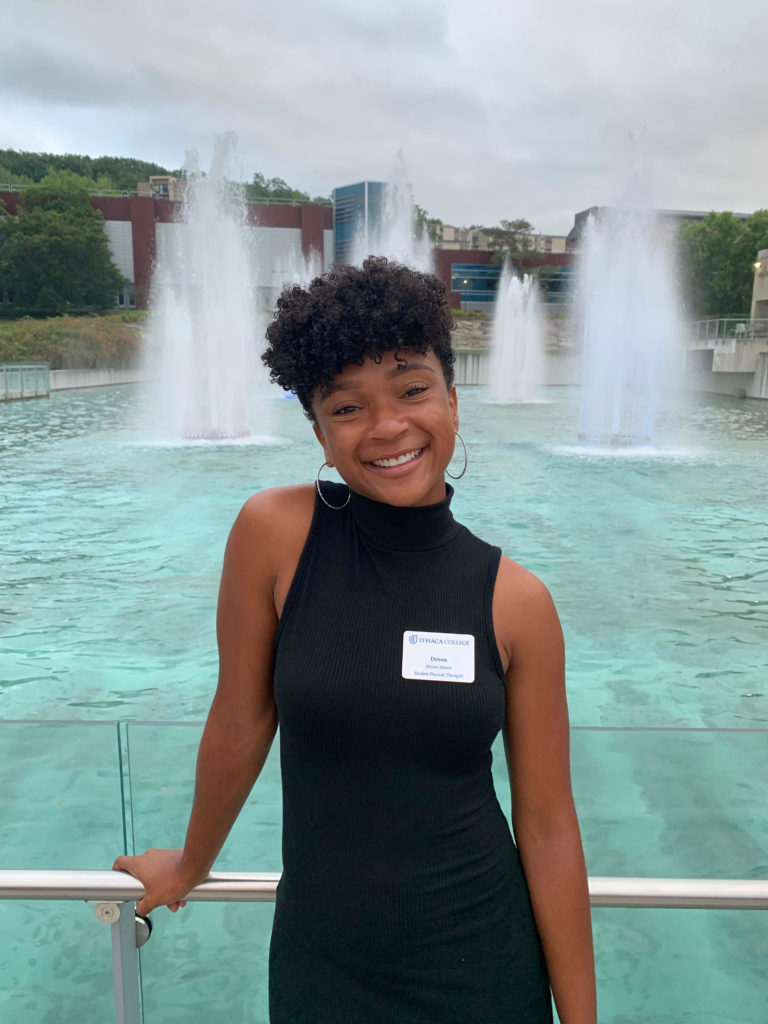 Devon Morris is currently a second-year physical therapy student at Ithaca College (IC). She earned her B.S. in Clinical Health Studies with a minor in Nutrition Promotion. Devon is an alum of the IC Martin Luther King Jr. Scholarship Program and the IC Women's Soccer team. In recognition of her combined academic and athletic achievements, she was selected for the IC Athletic Leadership Academy, earned multiple Liberty League All-Academic Team awards, and was inducted into the Chi Alpha Sigma Honor Society. She also served as a panelist and speaker for multiple on-campus events, was published in Stillwater Magazine, and has been featured on ESPN Outside the Lines and Untold Athletes for her volunteer work with young athletes in the Ithaca, NY, community. Devon has gained valuable clinical experience through several internships, beginning as early as high school and continuing throughout her undergraduate career, including while studying abroad in Australia.
Devon has interests in sports and orthopedics and aspires to become a Sports Physical Therapist upon graduation.
The following two tabs change content below.
Editor in Chief, PhysicalTherapist.com