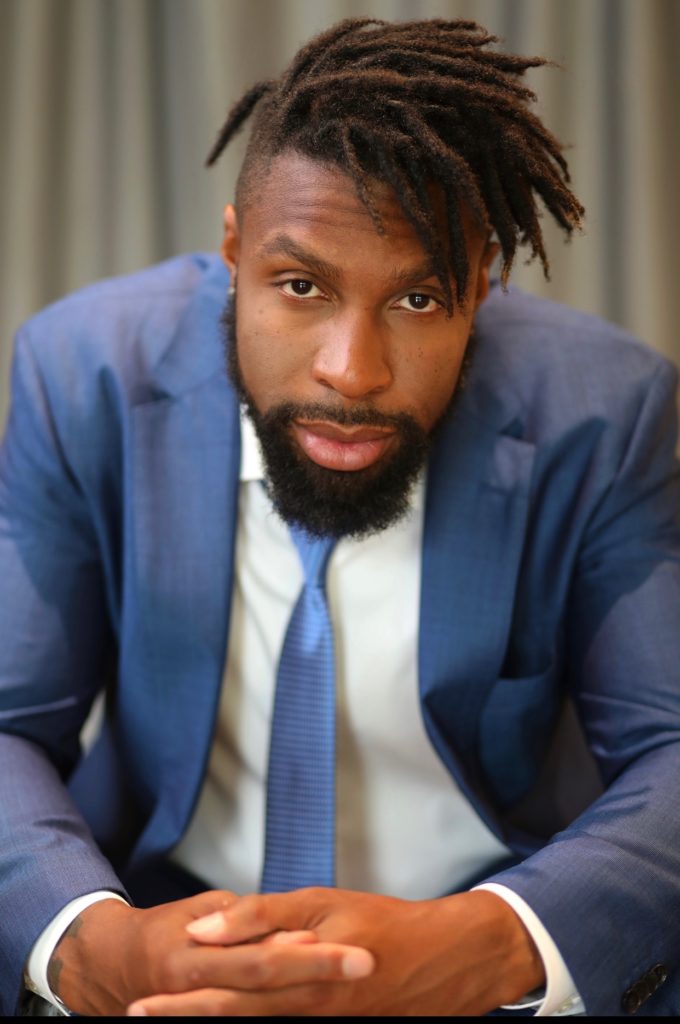 David Bruton Jr. is currently a 3rd year DPT student at the University of Colorado Anschutz Medical Campus.  He is pursuing a second career, with his first being an 8 year NFL Safety with the Denver Broncos and the Washington Redskins.  Prior to his NFL career, David attended the University of Notre Dame and majored in Political Science and Sociology.  
During his playing career, David participated in numerous volunteer activities and events throughout the Denver Metro Area and Dayton, Ohio.  He also founded his foundation, Bruton's Books, which is focused on childhood literacy (K – 3rd Grade) in the underserved areas of Denver, CO and Dayton, OH.  Bruton's Books goal is to improve reading proficiency to reach their respective grade levels. David is also part of the UC PT Scholarship Board, with a desire to increase diversity within the program and the profession by addressing the pipeline issue.  His goal is to increase dollars available for minorities to pursue the profession of physical therapy, and to educate the youth on the profession.
Doctoral Candidate, David Bruton Jr., hopes to practice in a setting that provides phenomenal care to athletes of various levels and those who are suffering from concussions or any other vestibular symptoms. 
David Bruton Jr.
Doctor of Physical Therapy | Class of 2021
Physical Therapy Program | University of Colorado Anschutz Medical Campus
The following two tabs change content below.
Editor in Chief, PhysicalTherapist.com