Today's post comes from Colleen Rapp, a patient advocate for Physical Therapy.
---
We are pleased to share the concern video from this fundraiser. If you feel compelled to give, please consider donating via this link HERE.
---
JULY 26, 2020: Live Streaming Concert onFacebook 6-7PM
"Believing In The Future" in support of CU Anschutz Physical Therapy Program 6pm. All donations are going to the student scholarship fund. Last year we had a live concert and was featured on CBS Denver and we raised over $3000 dollars. This year with COVID, our concert will be virtual which also gives us an opportunity for people all over the world to join in.
Physical Therapy changes lives.
Essential healers are important and we need to support the future and our schools. Believing in the Future concert is an event the physical therapy profession to be recognized and gives physical therapist, patients and supporters to give back to help student funding.
I Believe.
—Colleen
The concert will be streamed live via Hazel's profile.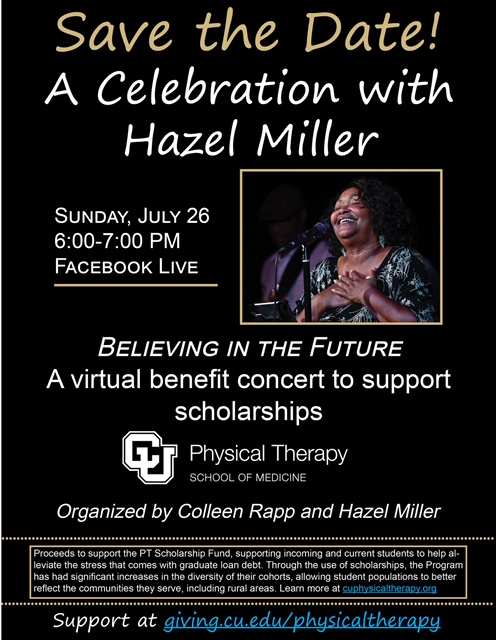 The following two tabs change content below.
Editor in Chief, PhysicalTherapist.com