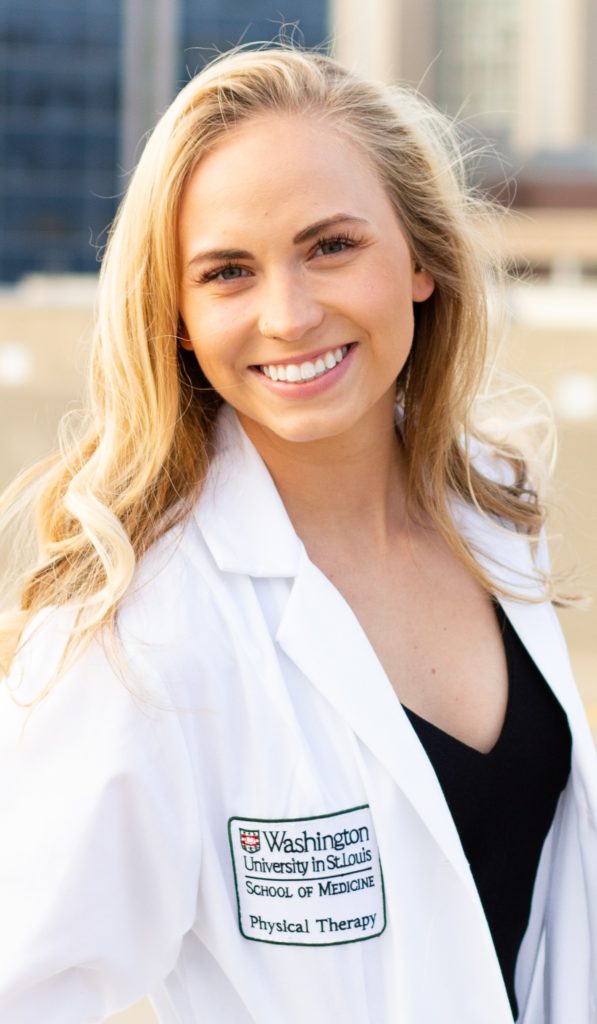 Lindsay Durand is currently a second-year physical therapy student at Washington University in St. Louis. She received her B.S. in exercise science from Creighton University with minors in mathematics and Spanish. In undergrad, Lindsay was actively involved in her sorority, Gamma Phi Beta, which focused on empowering young women and building strong girls. Lindsay also conducted research for the Exercise Science program and the Physical Therapy program on the effects of high heel shoes and discovered her passion for women's health and research through her experiences. 
As a graduate student at WashU STL, Lindsay continues to conduct research under the Shirley Sahrmann Assistantship, with a team that is studying low back pain. She also serves on the digital media committee for the Journal of Women's Health PT and is the marketing coordinator for the Global Women's Health Initiative. Lindsay is passionate about women's and pelvic health and hopes to pursue her WCS (Women's Health Clinical Specialist) after graduation to help better serve women and female athletes with pelvic floor dysfunction. She is highly active on social media, promoting the physical therapy profession, encouraging other students to pursue their passions, interviewing people from different fields and professions, and highlighting the real-life struggles of pursuing a doctorate in physical therapy.
The following two tabs change content below.
Editor in Chief, PhysicalTherapist.com