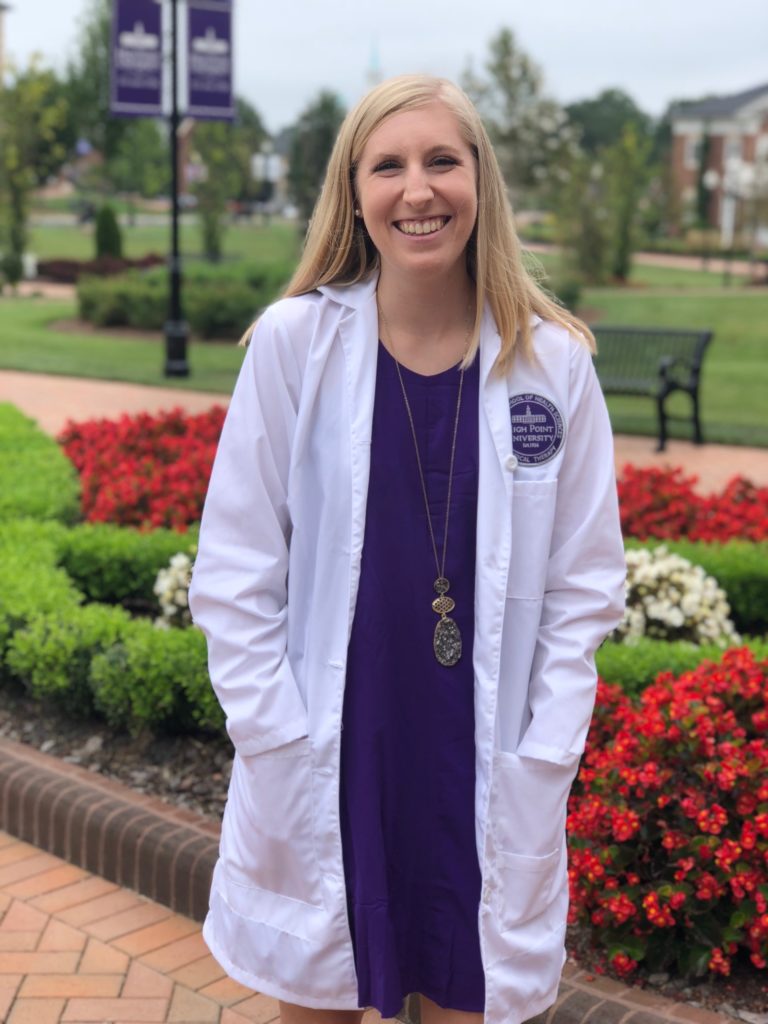 Gabby Mace is currently in her 3rd and final year of physical therapy school at High Point University. Before grad school, she received her B.S. in Exercise Science at College of Charleston. One of her favorite memories from undergrad is volunteering for a program called FitCatZ, a motor and aquatic therapy program for children with disabilities. That experience was one of the reasons why she wanted to pursue the field of physical therapy.
During her time in PT school, Gabby started a podcast for PT students called GRADitude with her co-host and business partner, Sarah Falbo. She is passionate about helping PT students navigate school along their journey to be a debt-free DPT. Gabby was involved with the first graduate service-learning elective treating patients with neurological conditions via TeleHealth and has developed a love for treating neuro patients.  As she finishes the end of didactic chapter of PT school, Gabby is looking forward to her clinical rotations and exploring the outpatient ortho and neuro settings.
The following two tabs change content below.
Editor in Chief, PhysicalTherapist.com