Today's article from Physical Therapy patient, Colleen Rapp.
---
From Colleen: "Physical Therapy is so important and I believe deserves so much more recognition of its value to patients. It changes lives! The most important thing between point of injury and health! If a patient's option to CHOOSE PT is decreased, then it would be devastating! I wrote this today and it was my heart."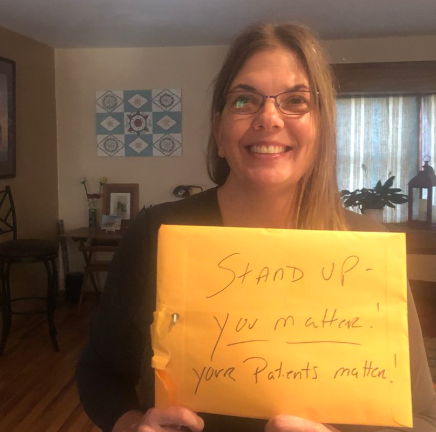 ---
We as patients count on the opportunity to have a choice at rehab . More and more your care is shortened by time or how many times you go. We can all will eventually have injuries, pains, joint aches, and even surgeries. We will take pain pills and still go to rehab and get better .
The quality of care drives you to succeed from an injury into a state of best health and optimum well being under the care of a Physical Therapist (PT). That quality time with a Physical Therapist is important.
One of the many things I'm sharing about my PT experience is exactly that: Success over injury came because the quality of my care was phenomenal — quality in skill and quality in time. My Physical Therapist, Tami Struessel, was able to have the time with me to make my clinical care beneficial. If a Physical Therapist can't practice in their full capacity, the patient suffers.
A Physical Therapist's ultimate reward is the success of a patient, but if a patient doesn't have the will to do those things then they don't succeed. The politics and procedures already place patients in a difficult position as we have to go through various hoops to get treatment approved; there are some practices who can't afford to take traditional insurances, there's the cost of copays, and outright having to pay for their rehab out of pocket — it's all incredible stressful and only adds insult to the injury we've already sustained.
It also can be depressing.
I don't think anyone looks at the patient side of all that — the navigation of care as a healthcare consumer.
If such hazardous complexities negatively impact Medicare beneficiaries, it's a terrible thing for the seniors who then may not even get the opportunity to receive care. So, why make a cut to something that is so positive for patients?
Every profession endures reimbursement cuts, but why not cut back on things that wouldn't otherwise hurt beneficiaries? Removing access and sustainability of care is reckless.
Ultimately, if you don't have patients you don't have a practice — this is what concerns me most for current and future Physical Therapy patients. I truly support PT because I believe that it's important and it's vital for the health of our society. Furthermore as a patient, it really is depressing and concerning why this profession, as a whole, isn't standing up and doing so in unison. Togetherness and unity goes along way. Your patients are counting on it.
Physical Therapy changes lives. I believe if you all come together and advocate for your patients this will set you all aside from everyone and show how great you are. You all deserve recognition as a profession and this is a great way to get it!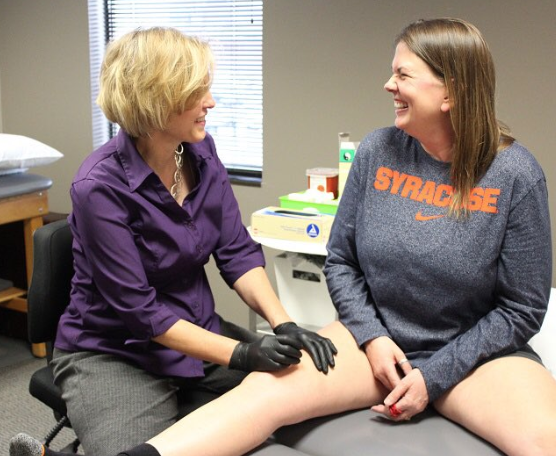 Photo depicting Tami Struessel and Colleen Rapp.
---
In further reflection, I had my wages froze for 30 years. I fought and kept my pride in my job. I am boggled why the Physical Therapy profession as a whole, isn't standing up together. Even
I am, on your behalf, as a patient!
You all got to fight… I'm willing to and I need you to as well!
I also am saddened by this development. I have a great respect for Physical Therapy. If you look at all the research and advocacy for it is great but the greatest stories are your patients. If I was a Physical Therapist and this was gonna effect my profession and my patients I would be moving the earth and fighting. The power you all have when you stick together and fight for your patients would be incredible. I challenge every Physical Therapist to write to CSM and to STAND UP for your profession and

your patients.
As a patient and a consumer, I have taken the time to convey my thoughts to Medicare! And, i
t's just not Medicare patients which this situation will trickle downward towards — it will have an impact on how every patient gets care and how practices can afford to practice… not to mention what commercial payers will mimic as they often have.
Yes, the shoe has dropped. And, it's time to make an even bigger ruckus about it. I urge all of you in the Physical Therapy profession, all stakeholders, all patients past, present, and future — to
make your thoughts known as a complaint to CMS
.
The health of society depends on it!
The following two tabs change content below.
Editor in Chief, PhysicalTherapist.com