Physical Therapy Following a Concussion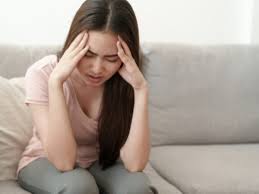 Awareness about concussions is on the rise, and thanks to a growing understanding from the medical community, concussion management is evolving. For years, rest has been the go-to treatment option for concussions. But recently, experts have discovered that a more active approach to treatment can mean quicker recovery time, and physical therapy plays a significant role in that approach.
A concussion is a mild traumatic brain injury resulting from a blow to the head or a jolt to the body where your head is suddenly jarred. Following a concussion, you may experience difficulty thinking, dizziness, headaches, sensitivity to light and noise, and blurred vision. If you suspect you have a concussion, the first step is to see a healthcare provider immediately. 
Diagnosing concussions can be problematic since they don't appear on scans like CAT or MRI. Alternatively, your healthcare provider will ask you a sequence of questions and conduct some tests. Most sports leagues have protocols that require athletes showing specific symptoms to be cleared by a medical professional before returning to competition.  You will begin your road to recovery immediately if you are diagnosed with a concussion. 
Physical therapy plays a vital role in rehabilitation after a concussion. Targeting the neck and vestibular system with physical therapy has been shown to shorten the time it takes for recovery. In addition, a physical therapist can help you go after symptoms like headaches and issues with balance directly through exercises designed for healing. They will also help develop a plan for a safe return to the activities you love while avoiding further injury. Physical therapy exercises may include vestibular therapy, neck exercises, balance exercises, and headache therapy. However, symptoms are addressed differently case by case. A physical therapist can also teach you at-home exercises that can help promote recovery. Concussions are very serious as they involve brain trauma, so proper care following the injury is crucial. 
FEATURED CLINICIAN: Anthony Maritato, PT Anthony Maritato, PT, MSPT, is a licensed physical therapist and co-founder of Total Therapy Solutions, a private practice outpatient physical therapy business that focuses on
Read More »
The following two tabs change content below.
Latest posts by Kyle Yancey (see all)