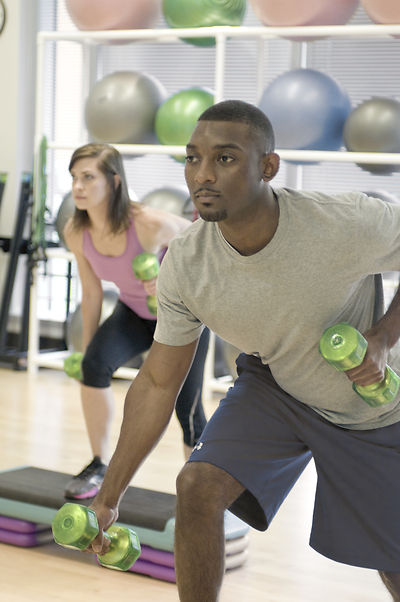 As physical therapists from time to time we may be confronted by a patient who is resistant to the idea of being involved with exercise. When those times occur I want you to be prepared by giving them solid evidence as to why exercise is so important, starting with this. After age 45, muscle strength declines 8-10% every decade of life and can decline as much as 30% in the eighth decade of life if an individual is not involved with resistance exercise.
The World Health Organization (WHO) indicates that physical inactivity is the fourth leading risk factor for death worldwide. A recent study has indicated that being sedentary has such a high risk that those who sat an hour longer each day were at increased risk of mortality.  According to a 12-year study published in the New England Journal of Medicine, retired men who walked more than 2 miles a day lived longer than those who walked less than a mile a day.
Related to disease prevention evidence exists that physical activity may be associated with a lower risk of several common forms of cancer, most notably colon and breast cancer.People who have good physical function after the age of 40 may lower their risk of stroke by as much as 50 percent compared to people who are not able to climb stairs, kneel, bend, or lift as well, according to research published in the journal Neurology. In a long-term Swedish study women and men who were physically active at least twice a week had a 41% lower risk of developing coronary heart disease than those who performed no physical activity.
An increase in waist circumference has been shown to be a risk factor for many diseases. Research published in the International Journal of Obesity demonstrated walking 4 or more hours a week reduced women's risk of gaining weight around their waists by 16%.
Those who think they have no time for bodily exercise will sooner or later have to find time for illness. ~ Stanley Edwards
The following two tabs change content below.
Jeff Gilliam PT PhD, OCS: is a weight loss specialist, who has studied extensively in the areas of health behavior, exercise physiology and nutritional biochemistry at the University of Florida. Jeff has taught a course at the University of Florida called 'Research Applications to Obesity and Weight Loss'. He has also taught courses for the DPT program at UF in Health Promotion and Wellness' and 'Evidence Based Practice III'. He has presented on a national level on topics related to diseases related to obesity and changing behavior to facilitate a healthy lifestyle. His PhD research was in the area of effective behavioral interventions for obesity and its associated diseases. He is founder of Physicians' Choice for Weight Loss, a successful lifestyle/weight loss program, which can be found in over 50 clinics in the eastern US. He currently is clinical director of ReQuest Physical Therapy (Gainesville, Florida) and incorporates his lifestyle/weight loss program into his patients' physical therapy to help them achieve their healthiest body weight. Jeff Gilliam is an Orthopedic Certified Specialist through the American Board of Physical Therapy Specialties
Latest posts by Jeff Gilliam, PT, PhD, OCS (see all)