A Free Ride To PT – What's The Risk?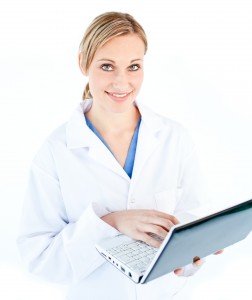 Physical therapy private practices may, for many reasons, consider offering free transportation to patients of the practice so that the patients may access physical therapy services.  Implementing a free transportation program raises numerous legal concerns under federal law.  Specifically, the Social Security Act addresses the issue of providers offering remuneration (e.g., free transportation) to Medicare and Medicaid beneficiaries in order to influence their selection of a particular health care provider.  Additionally, the Anti-Kickback Statute may be implicated in such programs.  Specifically, the Anti-Kickback Statute prohibits the offering of anything of value to a person to reward or induce referrals for items or services reimbursable under any federal health care program.  In considering free transportation services, the Office of Inspector General ("OIG") recognizes that such services are sometimes a part of a fraudulent or abusive scheme which leads to inappropriate steering of patients, over utilization, and a provision of medically unnecessary services.  However, the OIG has also recognized in multiple Advisory Opinions (Advisory Opinion No. 00-7 and Advisory Opinion No. 09-01) that many free transportation programs have important and beneficial effects on patient care, especially where such arrangements are narrowly tailored to address issues of financial need, limited transportation resources, treatment compliance, or safety.
In the Advisory Opinions, the OIG set forth certain risk factors which it has identified in the area of free transportation.  In analyzing a free transportation program, the OIG may consider, among others, the following factors:
The population to whom free transportation services is offered. To the extent such services are offered selectively, the OIG evaluates the basis on which selection is made.  For example, the OIG considers whether individuals are selected based upon their relationship with the offeror (including clinician/patient relationships); diagnosis; insurance coverage; geographic locations; financial needs; or concerns regarding safety or treatment compliance.  Examples of suspect criteria include the selection of passengers based upon a diagnosis, condition or treatment that might result in lucrative revenues to the offeror or selections based on a patient's insurance coverage.
The nature or type of free transportation services offered. Expensive transportation services such as limousines or ambulance transportation raise greater concern.
The geographic area in which free transportation services are offered. Services offered within a provider's historic service area are less suspect that those services offered outside such historic service area.
The availability and affordability of alternate means of transportation. The OIG will consider whether services are offered in areas lacking public transportation or areas without affordable transportation alternatives.  Free local transportation arrangements in areas lacking affordable alternative transportation are less likely to be mechanisms for generating referrals.
Whether free transportation services are marketed or advertised and, if so, how such marketing and advertising occurs. The OIG appears to imply that advertising through broad reaching radio and television media outlets would subject a provider to greater risk.  Generally, when a free transportation arrangement is marketed or advertised, there is greater risk that the arrangement is being offered as an inducement for referrals.
The type of provider offering the free transportation services. The OIG has noted that free transportation services offered by individuals or small groups of providers or by free standing clinics are subject to greater scrutiny. ]
It is important to realize that an Advisory Opinion, such as those cited in this post, is issued based upon the facts and information presented to the OIG by the party seeking the opinion and is specific to that particular circumstance. In this regard, an Advisory Opinion can not be relied upon by other parties.  However, such Advisory Opinions are nonetheless helpful in attempting to determine the way in which the OIG may view a particular arrangement.  In the event a physical therapy practice desires to establish a free transportation program or reassess its current program, it is very important to analyze the guidance that is available through the OIG and other sources to determine whether or not the program raises any potential risks under federal law and, if so, how to minimize such risks.  Additionally, it is important to consider whether such an arrangement may be a violation of a particular state law such as a state anti-kickback or other similar law.  Although outside the scope of this post, it is also important to consider other issues such as who bears the risk of patient injury during the transportation process, liability insurance, the need for a written policy establishing eligibility criteria and driver licensure requirements.
Paul Welk PT, JD is an attorney with Tucker Arensberg, P.C. where he frequently advises physical therapy private practices in the areas of corporate and healthcare law.  Questions can be directed to [email protected].
The following two tabs change content below.
Paul J. Welk
Paul is chair of Tucker Arensberg Attorneys Health Law/Health Information Technology Industry Group and focuses his practice on corporate and healthcare law. In this capacity, he represents physical therapists, physicians, dentists, not-for-profit organizations, professional organizations and other business corporations and entities.
Some of the recent transactions and clients he has worked on include the representation of:
Multiple state physical therapy professional associations on a variety of issues
Multiple physical therapy private practices with development and implementation of ownership succession plans
A venture capital company with the $13 million dollar stock acquisition of a target company
Multiple physical therapy providers in successful third party payer appeals
Multiple buyers of the assets and associated real estate of dental practices
Multiple physical therapy providers regarding the transfer of partial ownership interests and the negotiation of governance and shareholder documents
Multiple physical therapy providers with asset and stock acquisitions and divestitures
A manufacturing company with the successful negotiation of a shareholder dispute and stock purchase
A service provider with negotiation of a $5 million annual service contract
A publicly traded company regarding the merger of two wholly owned subsidiaries
Two publicly traded companies regarding the ongoing review of distribution, supply and service contracts
A seller of a skilled nursing facility and related real estate
Multiple regional rehabilitation provider networks on a variety of issues, including formation and ongoing operations
A large physician practice in its sale to a health system
Areas of Practice: Business and corporate law, health law, mergers and acquisitions
Articles and Presentations: Paul regularly lectures and writes on topics related to business and healthcare law and is the founding author of Legal Impact, a regular column in the American Physical Therapy Association Private Practice Section's Impact Magazine.
Memberships and Activities: Paul is a member of the American and Pennsylvania Physical Therapy Associations and past Chair of the American Physical Therapy Association Committee on Risk Management and Member Benefits. He is also a member of the Bloomsburg Medical Supply Ethics Committee, the Duquesne University School of Physical Therapy Advisory Board, the Pennsylvania Bar Association, and the American Health Lawyers Association. He is an adjunct instructor at the St. Francis University School of Physical Therapy and a licensed physical therapist in the Commonwealth of Pennsylvania.
Jurisdictions: Paul is licensed to practice law in Pennsylvania.
Education and Background: Paul received his Bachelor of Science and Master of Physical Therapy degrees with honors from Duquesne University and his law degree with honors from the University of Pittsburgh. He served as associate editor of the University Of Pittsburgh School Of Law Journal of Law and Commerce and received the CALI Excellence for the Future and Esther F. Teplitz Awards for academic performance in the health law curriculum. Paul is a graduate of the University Of Pittsburgh School Of Law's Health Law Certificate Program.
Latest posts by Paul J. Welk (see all)