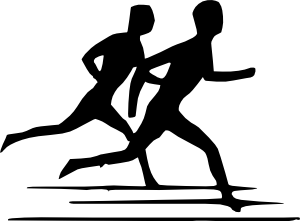 It is ironic that in today's high-tech health-care world that something as simple as exercise can create measurable health benefits. If you were told that a certain pill could boost your immune system, lower the risk of heart disease, cancer, high blood pressure, diabetes, obesity and osteoporosis, you might say, I'm interested! If I told you the same pill will also boost brain power, reduce depression, improve feelings of well-being and improve your endurance and strength, WITHOUT ANY NEGATIVE SIDE EFFECTS, you probably would be sold on taking that pill, and then ask HOW MUCH DOES IT COST?….. So what's the catch? That pill is EXERCISE! Exercise has been shown to produce all of the above effects, AND THE BEST PART ABOUT IT…IT'S FREE!!
If exercise were a pill, we would not be able to manufacture it fast enough. It would be available in every hospital, clinic, nursing home, and health care facility around the world. The big pharmaceutical companies like Pfizer and Merck would charge over $100 a pill for a drug that produced all of the above health benefits. So, why don't people exercise? Why don't they embrace this wonder drug… Nature's health elixir, the answer to our diseases and infirmities?
In 2007 the American College of Sports Medicine (ACSM) teamed with the American Medical Association (AMA) to start the Exercise is Medicine initiative. This initiative promotes exercise and physical activity in healthcare settings. They believe that exercise and physical activity are important to the health, prevention and treatment of many chronic diseases. The American Physical Therapy Association is a network member of the Exercise is Medicine initiative and believes that it is the responsibility of every physical therapist to address the health needs of society.
Research demonstrates strength deficits of 8-10% each decade of life that will leave many of our patients living at a marginal functional level. As physical therapists we have the opportunity to make a positive difference in our patients' lifestyle by giving them information about the benefits of exercise and integrating exercise into their therapy.
"We do not stop exercising because we grow old. We grow old because we stop exercising." ~Dr. Kenneth Cooper
The following two tabs change content below.
Jeff Gilliam PT PhD, OCS: is a weight loss specialist, who has studied extensively in the areas of health behavior, exercise physiology and nutritional biochemistry at the University of Florida. Jeff has taught a course at the University of Florida called 'Research Applications to Obesity and Weight Loss'. He has also taught courses for the DPT program at UF in Health Promotion and Wellness' and 'Evidence Based Practice III'. He has presented on a national level on topics related to diseases related to obesity and changing behavior to facilitate a healthy lifestyle. His PhD research was in the area of effective behavioral interventions for obesity and its associated diseases. He is founder of Physicians' Choice for Weight Loss, a successful lifestyle/weight loss program, which can be found in over 50 clinics in the eastern US. He currently is clinical director of ReQuest Physical Therapy (Gainesville, Florida) and incorporates his lifestyle/weight loss program into his patients' physical therapy to help them achieve their healthiest body weight. Jeff Gilliam is an Orthopedic Certified Specialist through the American Board of Physical Therapy Specialties
Latest posts by Jeff Gilliam, PT, PhD, OCS (see all)