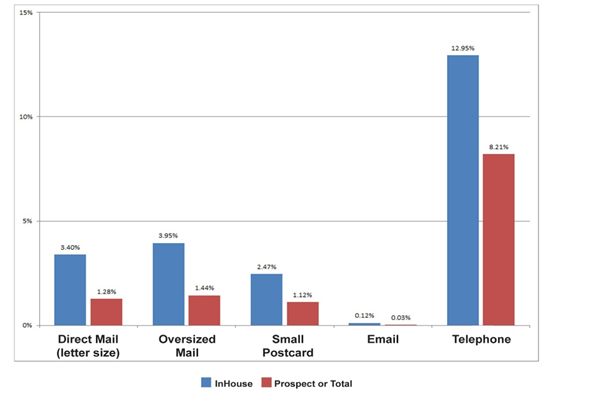 Email in recruiting has a valuable place in your recruiting program; however, it is NEVER the centerpiece.  Email when used correctly will enhance your total recruiting program.
So how can you use this email to enhance the recruiting program?
Create an Internal List for Email
Every time you set up a recruiting booth at a conference or student event, collect emails from people who show interest in your company.   When they leave their email at your booth, they have established a relationship with your company and are asking for periodic information.  This has created an "Opt-In" list.  Don't abuse the email, but send out a periodic email blast to these people.
Also, any time you interview someone who shows interest, collect their email.  Use that email to guide them thru the hiring process steps.  It they are not hired, keep their name and email on file for future openings.
Finally, you might want to consider adding a feature to your web site where potential candidates can enter their name, discipline, year of graduation, and email into an "Opt-In" list.
So What is an Opt-In List?
I have mentioned "Opt-In" lists several times but did not define the relevance of this term. In the world of email, we are dealing with legal and optimal practice issues. From a legal issue, the CAN-SPAM act has significant regulations where you must allow people to "Opt-Out "or to" Opt-In" of an email campaign. There are financial penalties to not following these regulations. Also, the large email servers have created lists of emails addresses that can be banned from delivery which could affect your entire internal email program when placed on a black list.
From the other side of optimal practice, you want your message read and not treated as spam. When you flood the market with addresses that were scammed from a non-reputable source (NON CAN-SPAM compliant), you are creating ill will and deceptive delivery results.
When people have asked to be on your delivery email, they have given you permission ("Opt-In") and are actually looking forward to email delivery. You still have to give a mechanism for them to "Opt-Out" at a future date; but, this is easier to incorporate.
Your Total Program
Evaluate your program and determine a plan of action. This plan may include direct mail, cold calling, advertising, internet job sites, etc. Email in recruiting is a SECONDARY marketing tool to target people who have asked about your company and want to stay informed.
The following two tabs change content below.
Steve Passmore, DPT
Dr. Steve Passmore graduated as a Physical Therapist in 1977 and has enjoyed a unique career from clinician, to management, to operations, to consultant. In 2002 he established Healthy Recruiting Tools and later Focused Mailing Services. Healthy Recruiting Tools provides the "tools" for companies who need to recruit healthcare workers (primarily therapists and nurses). Focused Mailing Services, on the other hand, provides discount direct mail services for any company that needs to advertise by direct mail. We work with mega corporations, to charities, to the mom-and-pop operations who need to grow.
For additional information please feel free to contact at Steve at [email protected], visit our web site at www.RecruitingTherapy.com or www.FocusedMailing.com, or call at 888-993-9675. Also available is an in-service training course for conferences and our book Recruiting in Healthcare: Unlocking the Methods and the Magic 2nd Edition available thru Amazon hard copy or kindle.
Latest posts by Steve Passmore, DPT (see all)