What to expect after Cervical Spine Surgery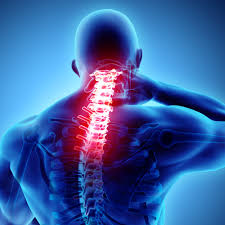 The thought of having to undergo spinal surgery can be scary and is something everyone tries to avoid, although it is sometimes necessary when more conservative treatment is ineffective. The majority of people that go through cervical spine surgery experience terrific results. Surgery may be the best option if you suffer from chronic neck pain, have used every treatment method available, and are still not experiencing the relief you expected.
Reasons you may need surgery
It can be challenging to determine if you need cervical spine surgery. The reason for this is that many things factor into that decision. For example, you may have pinched nerves in your neck or discs in your spine that are breaking down. These are just some of the reasons you may need surgery. But, ultimately, surgery is your best bet at feeling like yourself again when you have exhausted all other treatment methods and suffer from degenerative disorders or trauma.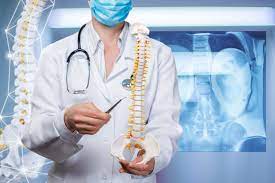 Surgery on the cervical spine can last from one to several hours. How long you will need to stay in the hospital and how much assistance you need after surgery will vary depending on the type of cervical spine procedure. Many procedures only require a couple of nights in the hospital. Patients often feel relief immediately after they wake up from surgery. However, re-strengthening the muscles and tissues around the neck requires a long-term physical therapy program. 
The day after surgery, under the supervision of your physical therapist, you may sit up and stand with support. You will also most likely receive a cervical brace that you need to keep on unless instructed otherwise by your surgeon. Your nurse will also check your blood circulation and the motion of your legs. In addition, surgical tape and sutures will have been used to close up your incision, so your nurse will remove them and redress it. Patients may also be provided with an ice pack or cooling pad to decrease swelling and increase comfort. On the first day after surgery, you will most likely be given pain medication through the IV line, and you must switch from receiving medicine through the IV line to pills as it is tough to go home from the hospital until you can take pain medication through the mouth.
Your doctor will refer you to a physical therapist to construct a rehabilitation program just for you. You must follow instructions from your physical therapist to recover appropriately. First, the physical therapist will evaluate your situation to come up with the best plan to provide pain relief and improve mobility in your neck. In the beginning, your therapist will help you ensure safe movement in bed and when sitting up and gradually move towards standing up and begin walking again. Some people may require a cane or walker in the days following surgery. Physical therapy after cervical spine surgery is vital to work toward the patient moving safely and independently. That being said, performing the physical therapy and breathing exercises as instructed is essential. Overall, patients who complete physical therapy correctly often heal faster.
The following two tabs change content below.
Latest posts by Kyle Yancey (see all)