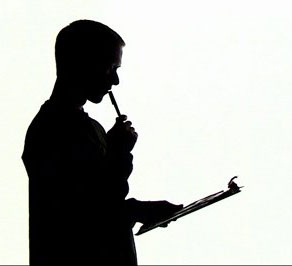 It seems like therapy PQRS panic is setting in, and setting in fast.  I am hearing from practices from Minnesota to California to Florida and parts in between.  Most folks that are in contact with me have heard me speak at a webinar or perhaps have read my blog posts on PQRS over the past month or two.  Many listened to the live broadcast webinar that I did with Clinicient (still available as a recording and you can download the handouts).  Much of the confusion surrounds the misinformation that is swirling around, including web resources that are not up date on the 2014 PQRS Program.
If you are a private practice, and you would like to stave off the 2% Medicare payment cuts in 2016, you may want to consider PQRS at the minimum level to save your practice some cash in 2016.  The least expensive way to do this (FREE) is via claims-based reporting.  If you still are on paper and pencil documentation (even if you are using WORD templates), or is you have a therapy EMR that makes it easy for you to document the PQRS Measures in the record, and identify the codes for the claim.  If your therapy EMR is also your billing platform, it is likely that the process is automated (check with your EMR vendor).
Therapy PQRS Panic – Sorting It Out
So how to go about sorting out therapy PQRS Panic?  Here are some suggestions and resources to assist you.
Before implementing your PQRS reporting, ensure that you understand all the measures that are available for reporting – in two previous posts I focused on PT PQRS Measures and OT PQRS Measures
Make sure you are reporting correctly on the measures, and on the required CPTS codes.  I have discussed measure changes for medical management in this post.
Download the 2014 PQRS information from CMS, while somewhat overwhelming, the 2014 PQRS Measure Guide (print the pages for the therapy measures), is essential in understanding how to report and what documentation and coding is required
APTA members should avail themselves PQRS resources at their website.  They have continued to add to their repository of PQRS information.
The OT and PT PQRS Measures are not all the same.  If you have both PT and OT in your clinic, it is essential to know the difference.
The minimum measure to report are 3, I will repeat that again: the minimum number of measure to report are 3, not 6, not 8 and not 9.
The requirement for a bonus of 0.5% is 9 measures, but of the nine required many measures may not be applicable, so you would only report on the applicable measures.  In fact, there are only 6 general measures for PT, and an additional 2 for wound care, while there are 9 measures for OT.
Have you decided to begin reporting PQRS via claims reporting to stave off the 2% penalty in 2016?  Do you know if you have setup your reporting system properly?  Do you know how to assess if your reporting is accurate and being accepted?
The following two tabs change content below.
Nancy J. Beckley is the president of Nancy Beckley & Associates LLC, a firm specializing in outpatient therapy compliance. The firm offers compliance outsourcing, risk assessment, compliance plan development, annual compliance training, and external auditing, due diligence and investigation support. Clients include providers under Medicare probe review, progressive corrective action plans, corporate integrity agreements, ZPIC investigations and RAC audits.
Nancy's background includes 15 years hospital experience serving in management capacities at two large inpatient rehabilitation facilities with extensive managed care contracting and program management expertise. A therapist by background and training, Nancy has served as program director, facility director and administrator in both inpatient and outpatient rehabilitation facilities.
She is a nationally known speaker in the area of rehab compliance, and has presented at the Provider Practice Compliance Conference, Florida Compliance Conference, and the Healthcare Compliance Association Compliance Institute. She was featured in a Healthcare Compliance Association webinar on Hospital Risks in Outpatient Therapy, and has authored three articles for Compliance Today and written over 20 articles on the RAC program.
Ms. Beckley's area of expertise includes:
• Compliance program development, consulting, training, and external auditor
• Medicare regulatory requirements for outpatient therapy providers, including extensive experience in Medicare survey and certification for outpatient therapy providers
• Audit and consulting engagements under attorney-client privilege for risk assessment and potential payback liability analysis
• Medicare program integrity initiatives: MACs, RACs, CERT, ZPIC, probe reviews, pre and post payment reviews
• Nationally recognized expert on CORFs, served on the Medicare CORF Technical Expert Panel
• Hospital outpatient compliance consulting, auditing & training
• Compliance due diligence activities in acquisition and portfolio development to assess Medicare compliance risk
EDUCATION: University of South Florida, M.B.A.; Harvard University School of Public Health Course for Managed Care Executives; University of Illinois, M.S.; University of Wisconsin, B.S.
PROFESSIONAL ASSOCIATIONS: Board of Directors, National Association of Rehab Agencies (NARA); Member, Healthcare Compliance Association; Senior Contributing Editor, RAC Monitor + Monitor Mondays; Compliance Columnist for APTA's IMPACT Journal
PROFESSIONALCERTIFICATIONS: CHC, Certified, Healthcare Compliance by the Healthcare Compliance Certification Board
PUBLICATIONS & PRESENTATIONS: Available upon request
CONTACT: 414-748-4376; [email protected];
Latest posts by Nancy Beckley (see all)