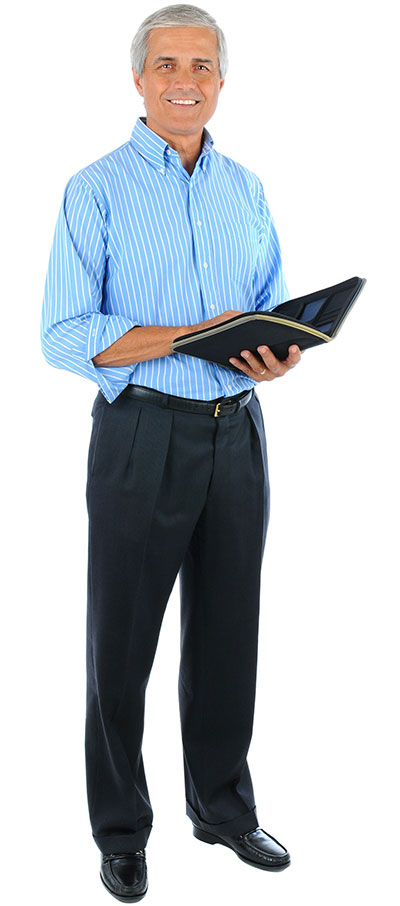 Hum along with me, Big Bird, Grover, Cookie Monster, and the cast of Sesame Street in the Alphabet Song.  Are you humming?  A – B – C – D – E – F – G…………. Ok, stop right there! Which "G" did you mean?  One of 42 functional limitation reporting G codes for PT and OT?  Or perhaps one of the PQRS quality reporting G codes?   Oh, I see, you are thinking unattended electrical stimulation G code.   Wait maybe you were thinking GP, GO, and GN – but stop, those are not technically G- codes, but rather modifiers.  Do you have Medicare G Code Confusion?  Maybe you thought you had if figured out then someone in your clinic asked a question.  Or better yet, a claim got rejected and when you called your Medicare contractor's customer service line they told you that you had a G-code problem.  Only they didn't explain it (they read from call scripts) or told you it had something to do with PT, OT or a SLP provider.  Oh dear…..
Medicare G Code Confusion
Let's start with the easy stuff and progress on up through Medicare G code confusion:
G Codes as Level II HCPCS:  G0283 – the HCPCS code used by Medicare (CPT 97014) for unattended electrical stimulation.  There are other G codes, including those that therapists likely use (many in a CORF), however this is one of the top 5 therapy codes billed according to CMS statistics as well as reported in the Physical Therapy Comparative Billing Reports by Safeguard Services.  This code has been around for awhile, and most therapists are familiar with its use for Medicare claims.
G Codes for PQRS:  Most codes used by private practice therapists in reporting for the Physician's Quality Reporting System are G codes.  These codes are used to report a status of a quality initiative (triggered most often in therapy by an evaluation).  There are individual measures and group measures as well as claims-based reporting and registry reporting.  Most private practices are likely using claims-based PQRS reporting (it's FREE!), and some are may be using registry reporting ($$) via an EMR system or uploading to an independent registry.  However these codes, since they are claims based, often cause problems if not sequenced properly on the CMS1500 claim, particularly on the day of a therapy evaluation when functional limitation reporting G codes (I am getting confused myself!), and may result in a claim denial.  Sometimes this is as a result of an adjudication problem with your Medicare MAC.  PQRS has been around since 2007, so for those participating, even though the quality measures may change from year-to-year, it is basically using "G codes."
G Codes for Functional Limitation Reporting: An interesting and late arrival to therapy in 2013, with a compliance enforcement date of July 1. 2013, they are fraught with problems.  The underlying basis of a loose, non-standardized approach to trying to assess a beneficiary's functional limitation (only 1, not 2, not 3, not……) and "guess" their outcome, and report on the process every 10 visits in codes pairs.  There are multiple exceptions, and CMS is still adjusting a full 12 months after starting the "trial period" on 1/1/2013.  But it is these G codes that have been the tipping point on claims problems.  WPS has recently reporting on claims problems on the Part A side (hospitals, rehab agencies, CORFs and SNFs) and taking operator error (read that to be either therapist error, billing error) out of the mix, there are CMS "hard" edits on claim adjudication as well as contractor "soft" edits.  Therapists are coming up with multiple patient scenarios that CMS never anticipated, and finding claims rejected due to the adjudication process, which includes claims order sequencing.  We'll do another post on that whole mess.
Medicare G Code Confusion – More Confusion with Modifiers
Ok, now to add a new wrinkle in the Medicare G code confusion, here are the G modifiers, not to be confused with the G codes.  When the therapy caps were mandated in the Balanced Budget Act of 1997 CMS required all disciplines to enter a modifier indicating therapy type by the GP, GO or GN modifier.  That way on a claim, CMS could distinguish to which therapy cap to assign the billed charges (toward either the PT/SLP cap or the OT cap).  That worked on the CMS 1500 claims, but on the UBo4 claims for institutional providers, the therapy modifier also has to match up the appropriate revenue codes series:  42x for PT, 43X for OT and 44X for SLP.  Here are the therapy discipline modifiers which must be on every claim line (including functional limitation reporting:
Physical Therapist – signified by GP
Occupational Therapist – signified by GO
Speech-Language Pathologist – signified by GN (GN??)
Clearing Up Medicare G Code Confusion – Play Book
What's a provider to do?  More importantly what is everyone that is involved in this process to do?  Ban the terminology "G code", call everything by its name, PQRS, FLR, unattended electrical stimulation and therapy discipline modifiers.  Do this when communicating to your billers, the folks that do charge entry, and more importantly those that will be calling your Medicare contractor to ask why a claim was rejected.  Believe me, if you don't have your "G code" (oops, I thought I just banned that!) playbook straightened out, by the time you are done talking to your MAC's customer service, you won't for sure!
What problems have you had with claims and FLR, PQRS in particular?  Do you have questions?  Has your MAC told you to go back and read MM8005? Have you read MM8005 a million times, and nothing in there answers your problems?  Let me know……
The following two tabs change content below.
Nancy J. Beckley is the president of Nancy Beckley & Associates LLC, a firm specializing in outpatient therapy compliance. The firm offers compliance outsourcing, risk assessment, compliance plan development, annual compliance training, and external auditing, due diligence and investigation support. Clients include providers under Medicare probe review, progressive corrective action plans, corporate integrity agreements, ZPIC investigations and RAC audits.
Nancy's background includes 15 years hospital experience serving in management capacities at two large inpatient rehabilitation facilities with extensive managed care contracting and program management expertise. A therapist by background and training, Nancy has served as program director, facility director and administrator in both inpatient and outpatient rehabilitation facilities.
She is a nationally known speaker in the area of rehab compliance, and has presented at the Provider Practice Compliance Conference, Florida Compliance Conference, and the Healthcare Compliance Association Compliance Institute. She was featured in a Healthcare Compliance Association webinar on Hospital Risks in Outpatient Therapy, and has authored three articles for Compliance Today and written over 20 articles on the RAC program.
Ms. Beckley's area of expertise includes:
• Compliance program development, consulting, training, and external auditor
• Medicare regulatory requirements for outpatient therapy providers, including extensive experience in Medicare survey and certification for outpatient therapy providers
• Audit and consulting engagements under attorney-client privilege for risk assessment and potential payback liability analysis
• Medicare program integrity initiatives: MACs, RACs, CERT, ZPIC, probe reviews, pre and post payment reviews
• Nationally recognized expert on CORFs, served on the Medicare CORF Technical Expert Panel
• Hospital outpatient compliance consulting, auditing & training
• Compliance due diligence activities in acquisition and portfolio development to assess Medicare compliance risk
EDUCATION: University of South Florida, M.B.A.; Harvard University School of Public Health Course for Managed Care Executives; University of Illinois, M.S.; University of Wisconsin, B.S.
PROFESSIONAL ASSOCIATIONS: Board of Directors, National Association of Rehab Agencies (NARA); Member, Healthcare Compliance Association; Senior Contributing Editor, RAC Monitor + Monitor Mondays; Compliance Columnist for APTA's IMPACT Journal
PROFESSIONALCERTIFICATIONS: CHC, Certified, Healthcare Compliance by the Healthcare Compliance Certification Board
PUBLICATIONS & PRESENTATIONS: Available upon request
CONTACT: 414-748-4376; [email protected];
Latest posts by Nancy Beckley (see all)